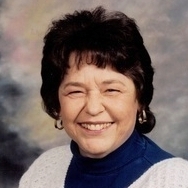 Alberta Graham
Alberta Graham (1938-2023) earned a bachelor's degree in upper elementary education in 1961 and a master's degree in educational leadership in 1978, both from the University of Wisconsin Oshkosh. She is a retired teacher from the Neenah Joint School District. Alberta was past regent of the Neenah-Menasha Chapter of the Daughters of the American Revolution, co-president of the Winnebago County Retired Educator's Association, past-president of the Epsilon Chapter of Delta Kappa Gamma, served two terms as secretary of the Neenah Education Association, served two terms as president of the Fox Valley Reading Council, and was past-president of the Oshkosh Chamber of Commerce-Ambassadors.
Alberta established the Dr. Michael P. Ford Scholarship in 2002 in honor of Dr. Ford, a friend, colleague, and former student. Michael is a professor emeritus of the UW Oshkosh literacy and language department, where he taught for 29 years. In addition to teaching, he was the associate dean of the College of Education and Human Services from 2000 until 2006 and served as chair of the literacy and language department. During his time at UW Oshkosh, Michael received the Distinguished Teaching Award in 1991, an endowed professorship in 1993 and 2007 and the Rosebush Professorship in 2011. Prior to coming to UW Oshkosh in 1987, Michael was a first grade and Title I reading teacher. He earned his MSE in reading education from UW Oshkosh in 1983 and his Ph.D. in elementary education from the University of Iowa in 1987.
Michael and Alberta worked together on the Fox Valley Reading Council and the Wisconsin State Reading Council. They have shared a lifelong passion for helping young children become readers and writers.