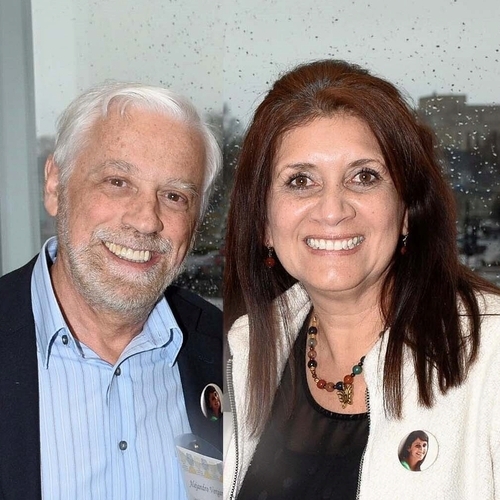 Alejandro & Margarita Vergara
Alejandro & Margarita Vergara established the Lina Vergara Memorial Scholarship in 2012 in memory of their daughter, Lina. With the scholarship, the Vergaras want to help other students who share Lina's desire to teach and her willingness to help others, especially those at UW Oshkosh, newly adapting to campus life or struggling emotionally with the challenges that students face in college.
Lina was born on December 9, 1991, in Bogota, Colombia. She graduated from Middleton High School in 2010 and was pursuing a teaching degree from UW Oshkosh when a rafting accident on a Wisconsin river took her life on Saturday, July 7, 2012. With an unbelievable rapport with children, Lina wanted to be a third grade teacher. She was full of life, demonstrating to everyone how to love and care for one another. Her smile would light up a room. Just seeing it would make anyone who was feeling bad smile and the day would suddenly be great. Lina touched the hearts of so many people. Her warm and caring heart never saw color, race, sex, or economic status in anyone; they were all equal in this world that she made so special.
"Don't let the world change your smile; let your smile change the world." – Lina Vergara