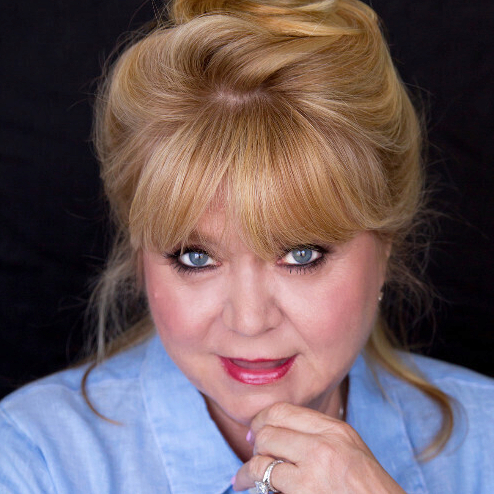 Brenda Lee Lau
Brenda Lee Lau graduated from the University of Wisconsin Oshkosh in 1983, with a degree in Radio-TV-Film. Brenda is an award-winning writer/director, who worked her way through college as a DJ and radio news reporter, first at WBEV/WXRO in Beaver Dam and then WOSH/WYTL in Oshkosh. She gained experience on the campus radio and TV Stations. She was active on campus and elected the Captain of UWO Titan Pom Pom Squad for two years.
Brenda's career path changed after being selected to participate in UWO's Hollywood Program in 1983. Her film professor Dr. Bob Jacobs, in association with the legendary author Ray Bradbury, hosted 10 students in Hollywood where they participated in workshops and meetings with Hollywood heavy hitters. Brenda's chance came when she met with Aaron Spelling and handed him her spec Hart to Hart script. After that meeting, she set her sights on moving west. After graduating, she spent one and a half years at WTMJ-TV in Milwaukee, gaining more experience in production, writing, and directing.
Her first job in Hollywood was working at King World as an associate producer on shows like Wheel of Fortune and Jeopardy! Brenda was also part of the team that launched Oprah Winfrey, who became an overnight icon. From there, she started her own trailer company, Vision Productions, where she wrote and produced film trailers. She then moved to NBC as a producer and 6 years later landed at ABC as a Creative Director/Senior Writer/Producer/Director launching shows such as NYPD Blue, Desperate Housewives, Grey's Anatomy, Lost, Brothers & Sisters, Scandal, and How To Get Away With Murder, along with campaigns for the Oscars, the American Music Awards, the Country Music Awards and the Billboard Music Awards. Brenda loves storytelling and continues to write and direct independent films. Deadbeat and Framed: The Adventures of Zion Man are two of her recent movies.
Brenda established the Brenda Lee Lau Storytelling Scholarship in 2016 to recognize students who demonstrate leadership and promise in the field of narrative storytelling. In addition to establishing this scholarship, she mentors students, assisting them in finding employment and developing career paths. She's passionate about developing the next generation of storytellers.