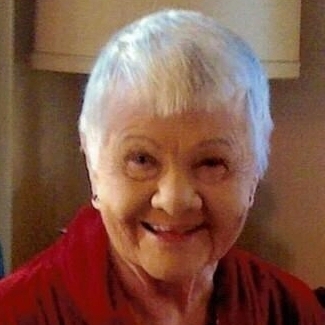 Carol Goff-Smith
Carol Goff-Smith (1930-2018) was born in Sturgeon Bay. She grew up amidst the Goff Orchards, one of Door County's largest and most productive apple and cherry orchards. Later she moved with her family to Davenport, IA, and then Evanston, IL, where she graduated from Evanston Township High School. She earned a degree in home economics from Stephens College. Carol combined her two loves – meeting people and traveling – and became a flight attendant for Trans World Airlines. During an extended work stoppage she met the love of her life, Joe Smith, and they married in 1959. As flight attendants were not permitted to be married and continue to fly as a hostess, Carol's career in the airlines ended and she and Joe settled into life in Los Angeles. After Joe's retirement in 1995, the couple moved to Oshkosh, WI, to be closer to family. Carol was active with American Field Service for 33 years and was a proud, long-term member of P.E.O.
Carol established the Dr. Charles (Charlie) Goff Education and Political Science Scholarship in memory of her wonderful brother, Charles. Carol wanted her brother to be remembered for his years as an educator within the political science field. With this scholarship, she wants to give future educators and political science majors a chance to concentrate on their education and share their knowledge with future generations like Charlie did.
Charlie received a bachelor's degree in economics from UW-Madison and a master's degree in political science from Northwestern University in 1941. After receiving his master's degree, he served in World War II for three and a half years in the South Pacific. He earned his doctor of philosophy degree from Northwestern University in 1952. He taught at UW-Milwaukee for ten years and then joined the faculty at UW Oshkosh in 1961, where he taught political science for over 31 years. Charlie was a true leader and was very active with the city council, faculty union, and was a founding member of the faculty senate and the Wisconsin Academy of Arts & Science Association. He passed away in 1982.