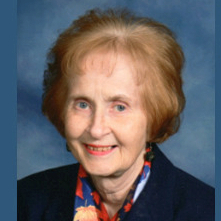 Carol North
Carol Jane North loved school and always wanted to become a teacher. Even in 9th grade, she still liked to "play school" occasionally. Carol grew up in Fond du Lac, and her 4th grade teacher, Miss Freda Wehner, had a significant impact on her. Miss Wehner inspired in Carol a lifelong love of learning, an appreciation of Native American and other cultures, and an interest in traveling to places she had read about in school.
When she enrolled at UW Oshkosh, Carol knew she wanted to become a 4th grade teacher, just like Miss Wehner. During her senior year, Carol was thrilled to learn that Miss Wehner would be one of her professors and her student teaching advisor! Miss Wehner gave Carol excellent marks but would remind her to praise the children often. This is one thing that stuck with Carol, which she used on a daily basis. She graduated Magna Cum Laude from UW Oshkosh in 1964 with a bachelor's degree in Upper Elementary Education.
Carol taught 4th grade in Neenah for seven and a half years until she started a family. She was married to Irving W. North for 45 years until his passing in 2011. They have two children, Kevin and Holly. In 1977, she moved to Stillwater, Oklahoma where she currently resides. Carol keeps busy with handbell choir, volunteering, traveling, and reading — especially history and autobiographies.
Carol established the Carol North Upper Elementary Education Scholarship in 2019. In the early 1960's, a semester of tuition at UW Oshkosh cost around one hundred dollars. In 2019, that is the equivalent of about $800.00. Carol hopes this scholarship will help a new student fund the increasing cost of education. Carol has been exchanging letters for over 40 years with one of her former 4th grade students — a reminder that teachers can make a big impact on children's lives.