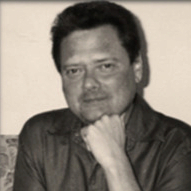 Family and Friends of Dave Engels
The Dave Engels Journalism Scholarship was established in 2010 by Dave's friends and fellow UW Oshkosh journalism alumni David '78 and Terry '78 Backmann. This scholarship was created to honor Dave's passion and commitment to the field of newspaper reporting.
Dave Engels '79 was the classic hard-nosed newspaperman — an objective journalist thoroughly committed to the principles of his craft — during his more than two decades as a reporter and political analyst for his hometown daily, the Kenosha News. Dave won 10 writing/reporting awards between 1981 and 1998, including four from the Wisconsin Newspaper Association and three from the Wisconsin Association of School Boards.
Dave's fascination with politics blossomed at UW Oshkosh. First as a reporter, and later as an editor for the Advance-Titan, he sought interviews with leaders in student government. His manner was friendly and outgoing towards his interviewees. However, he enjoyed turning up the heat as an interview progressed, especially with those he relished questioning — senators, governors, aldermen, assemblymen — all manner of politicians. Coworkers at the Kenosha News knew he had a habit of clearing his throat just before throwing "the roundhouse right," the toughest question he had been waiting all interview to ask.
Dave passed away in November 2003, at the age of 47.