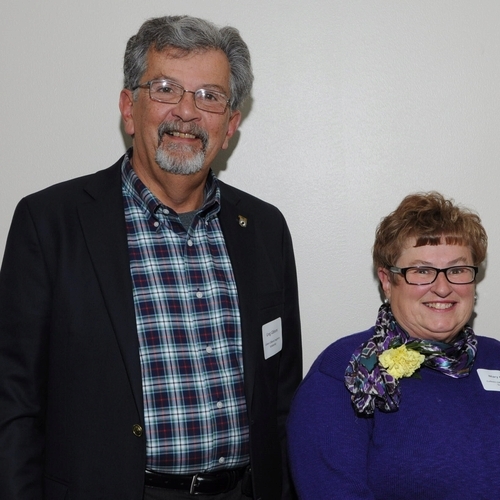 Greg & Mary Gibbons
Greg and Mary Gibbons established the Colleen Gibbons Daugherty Nursing Scholarship in honor of their daughter, Colleen Gibbons Daugherty.
Colleen graduated from the University of Wisconsin Oshkosh in 2006 with a bachelor's degree in nursing. She accomplished this despite mighty struggles with multiple health problems, to which she succumbed unexpectedly in 2007. Perhaps because of her own struggles, her greatest desire was to help and comfort others facing health problems and in the short time she was able to practice nursing, she was able to fulfill that dream.
In honor of her and her dream, and in recognition of the extraordinary efforts of the staff of the College of Nursing in helping her achieve that goal, her family established this scholarship to assist other students in the UW Oshkosh College of Nursing, particularly those with chronic health problems that complicate the achievement of their dream. They hope that in some small way it will make their path easier and help them to accomplish what Colleen did. In that success, they can ensure that others are able to help carry on her dream.