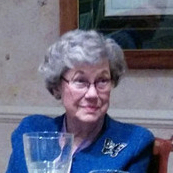 The Hillenbrand Family
The Hillenbrand Family established the Anne Burns Hillenbrand Family Scholarship in 2007, in honor of their mother and grandmother, Anne.
Anne Burns Hillenbrand (1926-2015) attended Washington University in St. Louis where she earned degrees in chemistry, English, and psychology. There, she met her future husband, Melvin (Mel) Hillenbrand. In 1955, they came to Oshkosh, after Mel accepted a position as the first full-time pathologist at Mercy Medical Center. Here, they found a home, made many friends, and served the community through the hospital, their church, and other philanthropic endeavors too numerous to recount.
In 1965, Mel died of an acute heart attack. When she became a widow at the age of 39, Anne suddenly found herself with a small VA pension, six children to feed, and eight horses. It was a daunting situation, but she handled it as she handled everything, by being smart, persistent, devoted to her family and above all, relentlessly resilient. Despite her grief, she executed her husband's will with a strength and resolve that impressed everyone she dealt with, including the manager of the local Northwestern Mutual Life office, who offered her a job. Anne accepted and became the first female Northwestern Mutual agent between Milwaukee and Upper Michigan. By the time she retired, after a career that spanned five decades, she had sold 998 life insurance policies to everyone from the young men who dated her daughters to the IRS agent who audited her over Mel's horses.
Her greatest accomplishment, however, was her family. Each of her children graduated from college, succeeded professionally, and built families as loving and nurturing as the one she built for them.