Charles Savino
Charles Savino graduated from the University of Wisconsin Oshkosh in 1967 with a bachelor's degree in biology. In fond remembrance of his college days and in gratitude for the successes that followed, Chuck established the Charles P. Savino Family Scholarship to...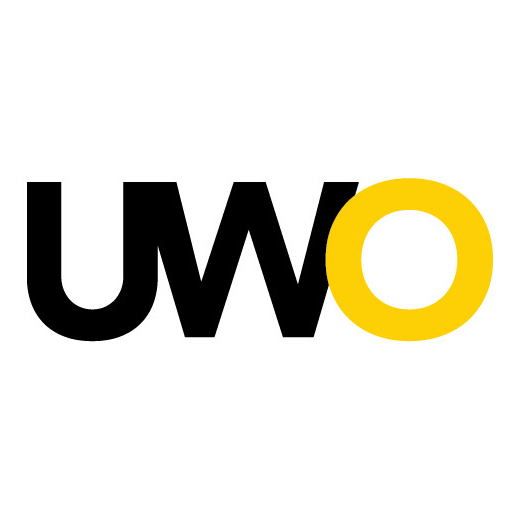 Charlotte & Jerold Wienandt
Charlotte and Jerold both attended the University of Wisconsin Oshkosh. Charlotte, class of 1969, was the first woman to graduate from UW Oshkosh with a bachelor's of Business Administration degree in accounting. Jerold graduated from UW-Milwaukee with a bachelor's...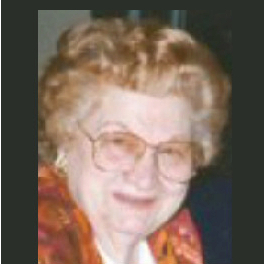 Charlotte McEssy
Charlotte H. McEssy (1914-2005) graduated from Fond du Lac High School in 1932. While in high school, she made snow pants out of winter coats for neighborhood children who couldn't afford them. Charlotte received a bachelor of science degree in upper elementary...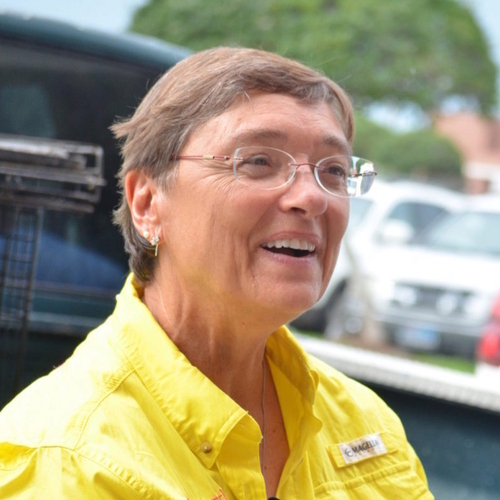 Cheryl Mellenthin
Cheryl Mellenthin graduated from the UW Oshkosh College of Nursing in 1979. Her passion for nursing began in high school, when she started working as a nurse's assistant. Cheryl worked as an RN in the OB and Pediatric ICU in Corpus Christi, Texas and finished her...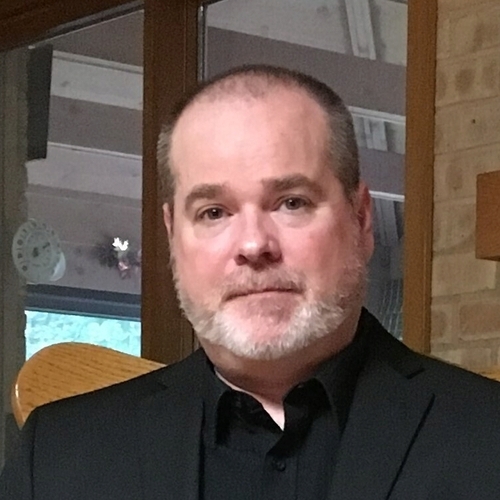 Christopher Rose
Dr. Christopher Rose is the Chair of the Criminal Justice Department. He is an experimental criminologist with specializations in statistics, criminological theory, quantitative research methodology and social problems. His research has appeared in a variety of...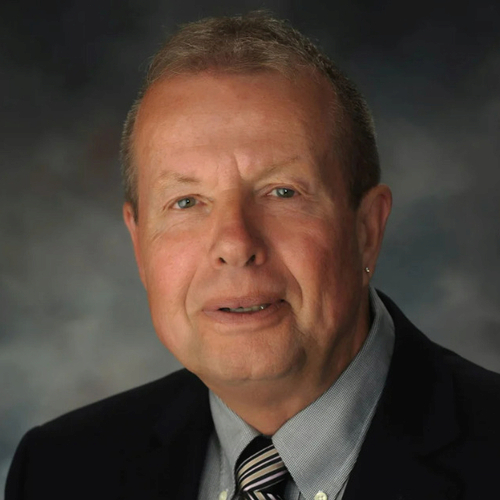 Clifford A. Christl
Clifford A. Christl graduated from UW Oshkosh in 1970 with a bachelor's degree in political science. Following graduation, he became an award-winning sportswriter, working for newspapers in Manitowoc, Green Bay, and Milwaukee over a career that spanned more than 36...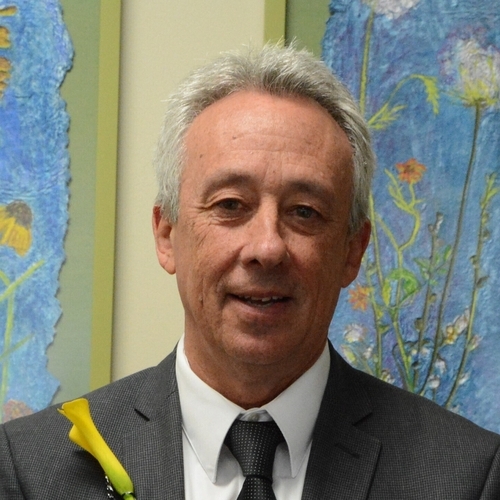 Craig J. Cady & Craig W. Cady
The Mary McAsey Biology Scholarship was established in 2015 by Mary's son, Craig W. Cady and her husband, Craig J. Cady. They created the scholarship in memory of her commitment to biology students. Mary worked at Southern Illinois University Medical School as an...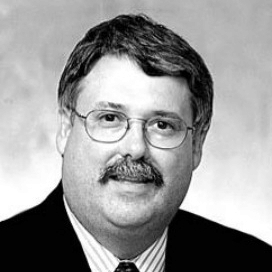 Craig & Sharon Fiedler
Craig Fiedler had a long journey to becoming a special education professor. He graduated from the University of Wisconsin-La Crosse in 1974 with a bachelor's degree in economics and the University of Wisconsin-Madison School of Law in 1977. He began a two-year career...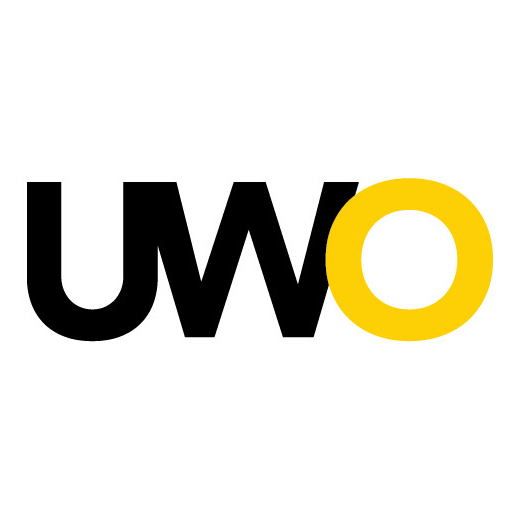 Dale & Dotty Vollrath
Dale and Dotty Vollrath are both Wisconsin natives and teachers, having spent most of their lives teaching in Green Bay. They are active volunteers and Gideons. Dale is an Army veteran. They love to travel and have been to more than 90 countries. They share, "God has...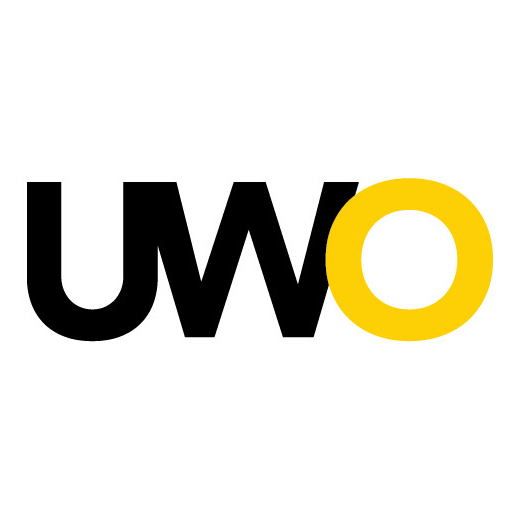 Daniel & Dolores Lynch
Dr. Daniel Lynch, a retired College of Education and Human Services professor, and his wife, Dolores, lost a son and daughter to cancer in 2009 and another son to cancer in 2016. To honor their children's memory, they established a scholarship for future educators,...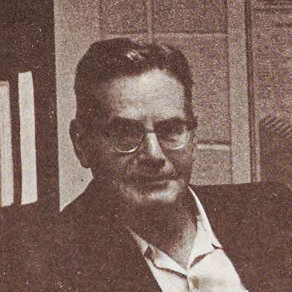 Daniel Raaf
Daniel Raaf was an economics professor at the University of Wisconsin Oshkosh from 1967 to 1987. He established the Daniel W. Raaf Scholarship in 1993 to encourage academically meritorious and financially needy undergraduate students in the College of Letters and...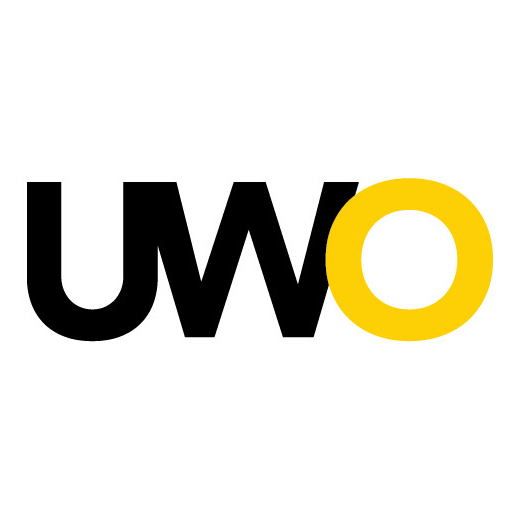 Dan & Stephanie McCoy
Dan & Stephanie McCoy established the Robert J. McCoy Scholarship in memory of Dan's father, who as a teacher, coach, and school superintendent motivated countless young people to explore and embrace learning in all its forms and fashions. A first-generation college...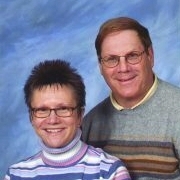 David & Constance Van Lieshout
David and Constance (Connie) Van Lieshout met at UW Oshkosh in math class in the fall of 1965 as freshman and sophomore students. Like many of their relatives, they went into the field of education. David '68, '70 MST and Connie '69 were teachers all their lives....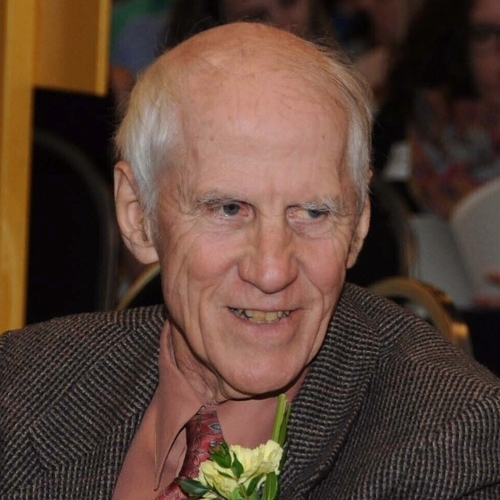 David Hodge
David Hodge graduated with a MFA from the University of Iowa. He was an associate professor of art at the University of Wisconsin Oshkosh from 1964 until his retirement in 1998. David established the Margaret and David Hodge Scholarship in Art Education in memory of...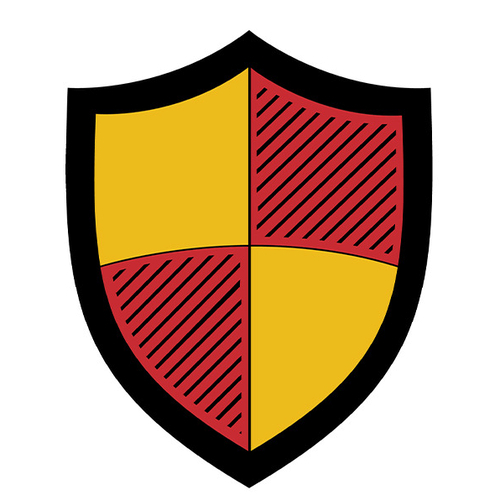 Delta Chi Alumni
Delta Chi is a national social fraternity built on its core values of promoting friendship, developing character, advancing justice, and assisting in the acquisition of a sound education. They established the Dan Klatt Memorial Scholarship in honor of alumnus Daniel...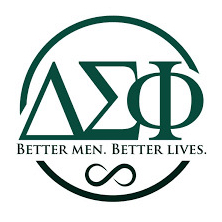 Delta Sigma Phi Alumni
Delta Sigma Phi is a national social fraternity dedicated to making a difference in the lives of young men. Through its initiatives, it builds better students, better leaders, better citizens, better professionals and better men. Based on a lifetime commitment to its...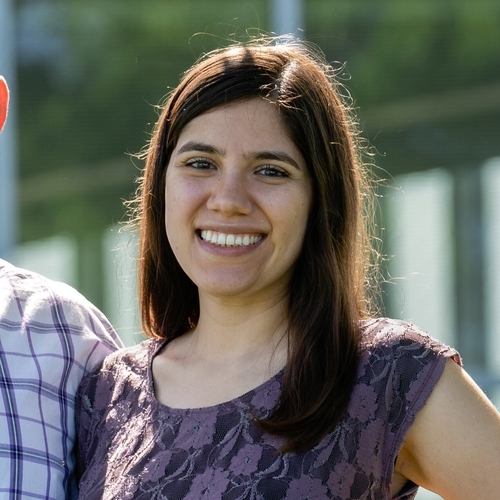 Diana Enciso Lopez
Diana Enciso Lopez graduated from the University of Wisconsin Oshkosh in 2017 with a BBA in accounting and a BS in French. While at UW Oshkosh, Diana served as secretary of the Institute of Management Accountants student chapter, vice president and president of the...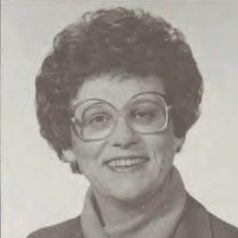 Dixalene Bahleda
Dixalene C. Bahleda joined the UW Oshkosh faculty in 1976 as an associate professor and assistant dean of the undergraduate program. She was appointed dean in 1980 and retired from UW Oshkosh in 1991. During her time at UW Oshkosh, Dixalene led the development of a...

Donald H. McDonald
Dr. Donald H. McDonald "Dr. Mac" was a Winneconne area physician. He graduated from Oshkosh State Teachers College in 1942 and in that same year enlisted in the U.S. Army Air Force. In 1945, he attended Officer Candidate School (Army Service Forces Medical Field...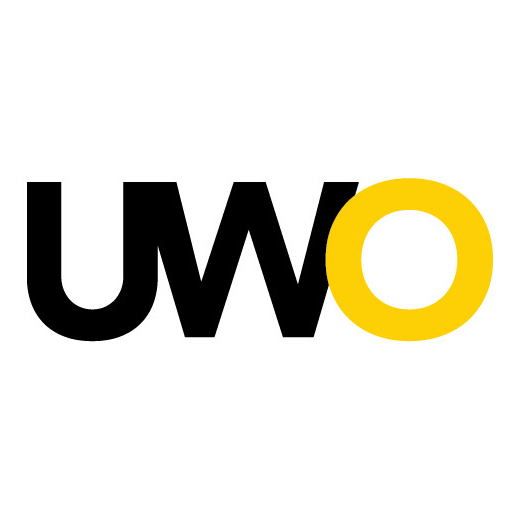 Don & Rose Kutchera
Don Kutchera (1914-2010) was a civil engineer employed by Kimberly Clark from 1944 until his retirement in 1981. He had numerous patents and worked as a consultant on Yankee Dryers, of which he was considered one of the top experts in the world. Don served in many...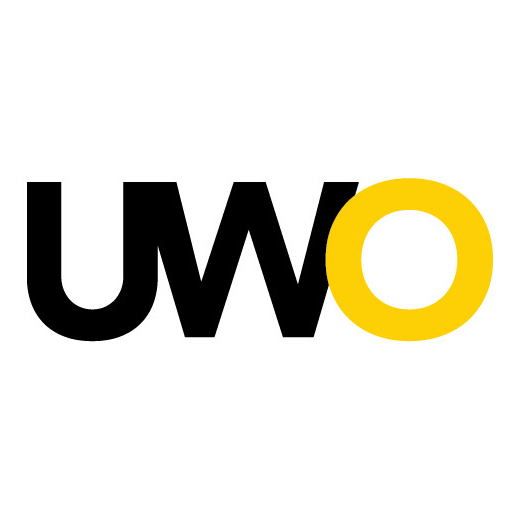 Doris R. Bloye
Doris R. Bloye established the Doris Robbins Pletner Bloye Scholarship through an estate gift in 2006. She wanted to show her appreciation for the exceptional nursing care she received while a resident of Evergreen Retirement Community. This scholarship is intended...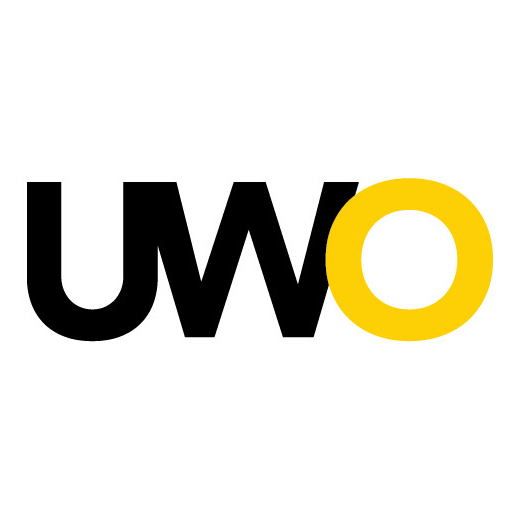 Dorothy Schwartz
Dorothy Schwartz graduated from the University of Wisconsin-Madison in 1949 with a BBA. Dorothy was very active in the community. She was a Winnebago County Board Member for 22 years, in addition to serving on several other boards, including the Park View Health...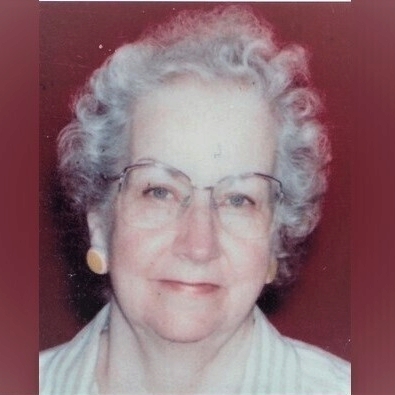 Dorothy Stockton
Dorothy Stockton (1929-2013) established the George Stockton Award in 1990, in memory of her husband. Professor emeritus George Stockton served the University of Wisconsin Oshkosh's Special Education Department from 1970 to 1984. He was chair of the Department from...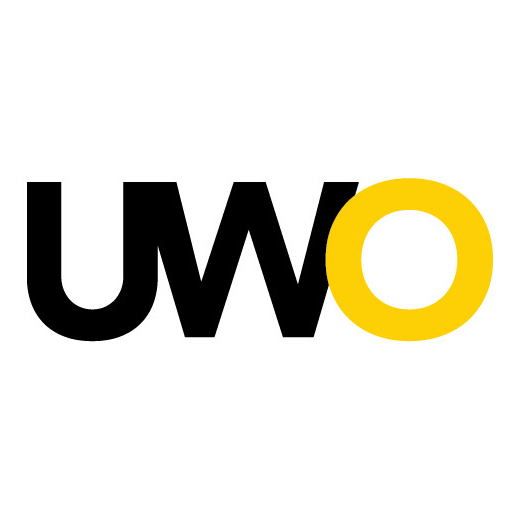 Dorothy Unger
Dorothy Unger received a bachelor's degree from Wisconsin State College Oshkosh in 1942 and a Masters Degree in Library Science from UW-Madison in 1953. Dorothy taught library science classes at UW Oshkosh and worked at Polk Library. In 1984, she retired as Chair of...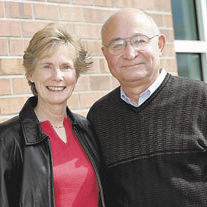 Doug and Carla Salmon Foundation
Doug and Carla Salmon moved to Appleton in 1972 to work in the medical field and raise their two children. In the late 1990s, they began to explore ways to give back to the community that had been so good to them. They decided that the most meaningful work they could...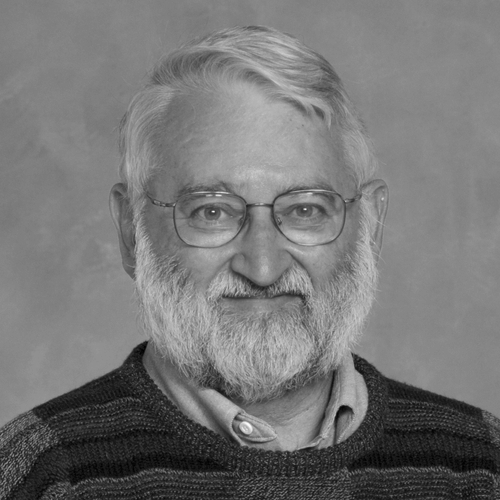 Doug Jirovetz
Douglas C. Jirovetz is an alumnus of UW Oshkosh, earning a Bachelor of Science degree in mathematics in 1967 and a Master of Business Administration degree in 1978. Doug worked at UW Oshkosh in various data processing and information system departments for over 29...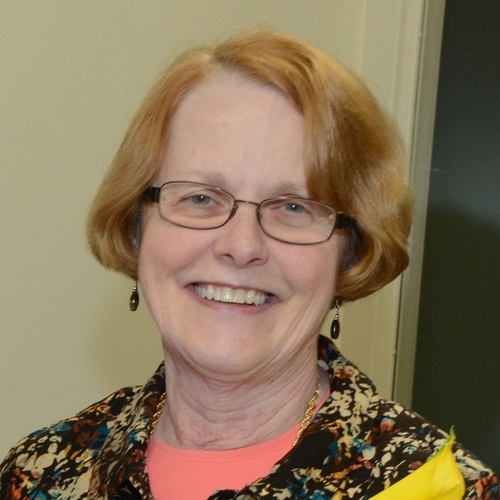 Dr. Barbara Herzog
Dr. Barbara J. Herzog knew from an early age that she wanted to become a teacher. She spent over 45 years as a teacher, building level administrator, central office administrator, and school board member serving Wisconsin public school students, staff, and community...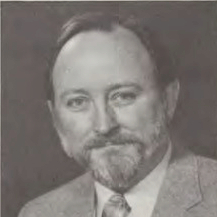 Dr. Harris N. Liechti
Dr. Harris N. Liechti earned a BA, MA and Ph.D. from the University of Michigan. He was a writer, producer, and director for Armed Forces Radio and Television in Hollywood and for the U.S. Office of Education in Washington D.C. In 1968, he joined the UW Oshkosh...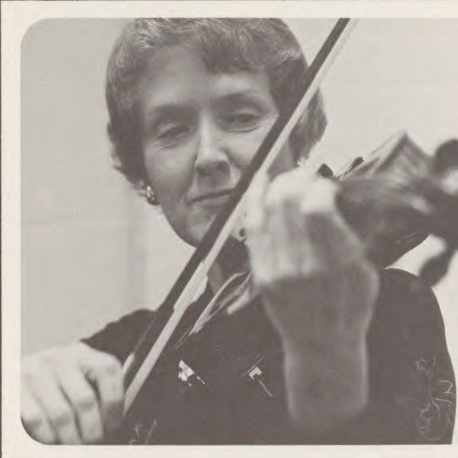 Dr. Joan Luce
Dr. Joan Luce joined the University of Wisconsin Oshkosh Music Department faculty in September 1969. In addition to teaching a variety of classes in music appreciation, music history and literature, and applied viola, she was also the Associate Dean of Fine &...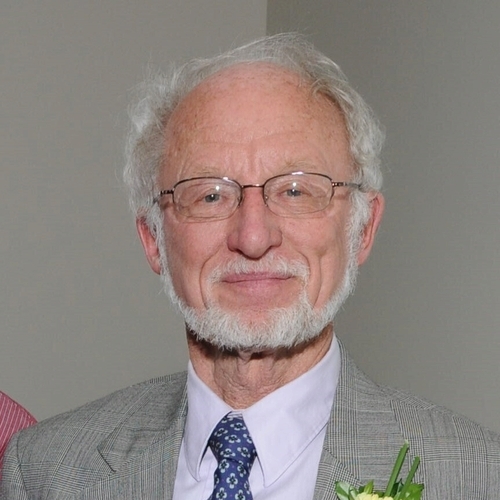 Dr. Larry Lang
Professor Emeritus Larry Lang earned his Ph.D. and BA from Michigan State University. He was a faculty member at UW Oshkosh from 1972 until his retirement in 2002. He established the Student Managed Endowment Fund (SMEF) program in 2000. Through the SMEF program,...